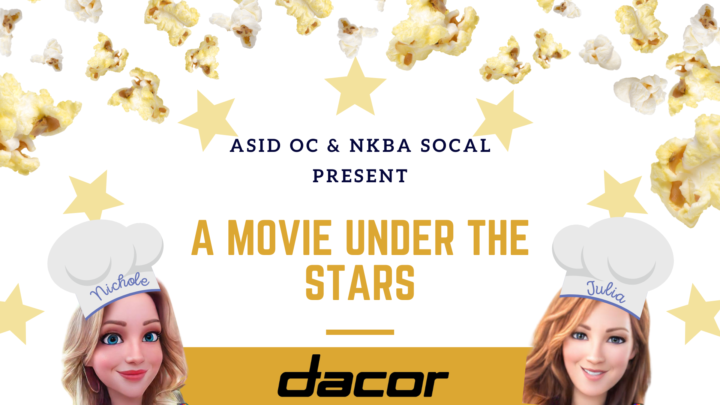 Description
Join ASID OC & NKBA SOCAL for a fun movie night under the stars.
Chef's.... Oops, we mean President's Julia and Nichole invite your for a screening of Julie & Julia at sundown in the beautiful courtyard at the Dacor Kitchen Theater in Irvine!
Movie Theater style refreshments will be served by our friends at Dacor. As you set up your spot to watch the movie take a few minutes to tour the Kitchen Theater and pick up your goodies.
Tickets to the movie are free, just register your group here so we know whose coming. Friends and Families are encouraged!
Parking is available in the structure next to the Boardwalk, $8/hour with a $24 maximum so get your friends and share a car!!